Please see information below signature on Online Lending. As indicated this is going to be more prevalent in the future.
-----------

On Wednesday Small Business California's crowd funding bill
AB 2096 (Muratsuchi - LA) passed
the Senates Business Professional and Economic Committee
7 to 2
. Small Business California Board member Mark Hiraide, Governmental Affairs Manager Lori Kammerer and myself, testified in support.
It will now go to the Senate Judiciary Committee on July 24
th
. We have had great success with this bill due to Assemblyman Muratsuchi's support and dedication, thank you Assemblyman!
Also on June 24
th
SB 610 (Jackson – Fresno), which gives franchisees protection in negotiations with Franchisers, will go to the Assembly Business, Professions and Consumer Protections Committee. I will be testifying in support. Thanks to Senator Jackson for authoring this bill!
Most of you have probably never heard of Lori Kammerer, our Governmental Affairs Manager. Small businesses around California are in her debt for the great work she does representing the interest of small businesses. All the legislators in Sacramento know her and she brings great energy to her position. We are able to have her because of the financial support of our members.
If you are not a member please consider joining Small Business California. You can do so Online at
www.smallbusinesscalifornia.org
or we can invoice you. The cost is $150 if you are under $1 million in revenues and $300 over $1 million. If you are already a member, thank you!


Scott Hauge
President
Small Business California
2311 Taraval Street
San Francisco, CA 94116
shauge@cal-insure.com
415-680-2188
---
Ever Consider an Online Loan for Your Business?
Join GO-Biz for an Encore Webinar and Learn More About Online Lending


Small business loans from online lenders have become an increasingly popular option for some businesses. Some say that they are quicker and more flexible to process than loans from brick and mortar lenders. Have you wondered if this financing option would work for your business?

If so, please join our webinar on Monday, June 23rd. GO-Biz has invited a panel of experts to discuss the advantages and disadvantages of online business lending options. The presentation will describe online loan amounts and loan terms, as well as the online loan application process. This very informative webinar will provide small business owners with an introduction to this new business loan arena. Register here now - space is limited!

Featured presenters:

SUSAN RILEY BROWN, Business and Community Development Consultant
Susan has 25 years of experience in the field of business and community development. Her background includes diverse areas such as credit analysis, online marketing, and real estate finance. Susan was previously Executive Director of two business-development nonprofits, and has served as a presenter, trainer, and facilitator at statewide, regional, and national forums. She has a Bachelor's in Economic Development from U.C. Berkeley and a Master's in Public Policy from Princeton University.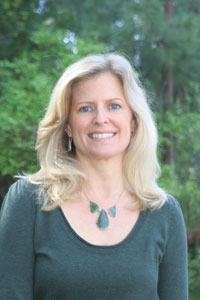 PAUL QUINTERO, Chief Executive Officer of Accion East, Inc.
Paul joined Accion East in 2007, bringing 15 years of investment banking, public accounting and community development investment experience. Paul serves on the board of directors for the Association for Enterprise Opportunity (AEO) and Accion, The U.S. Network. Paul was a CPA for Deloitte & Touche and earned a BA in business administration and accounting from the University of Washington. He was a Robert F. Toigo Foundation fellow and earned an MBA from Columbia Business School.